We combine medical and business ethics
We build on trust and reliability – offering our clients fairness, honesty and maximum effort to balance the sometimes seemingly contradictory implications of medical needs and business interests. You are our customer, we make your goals our own.
Security is written in capital letters
Whether it's compliance with international regulations to protect the privacy and confidentiality of our customers or patients, to their health and lives or the activities of our customers. We have the "safety nets".
Development and change are constant
We offer and guarantee telemedical support, management and consulting according to the latest state of medical science and international guidelines. We keep you and your company up to date with the state of the art and the resulting possible adaptation on land and on board.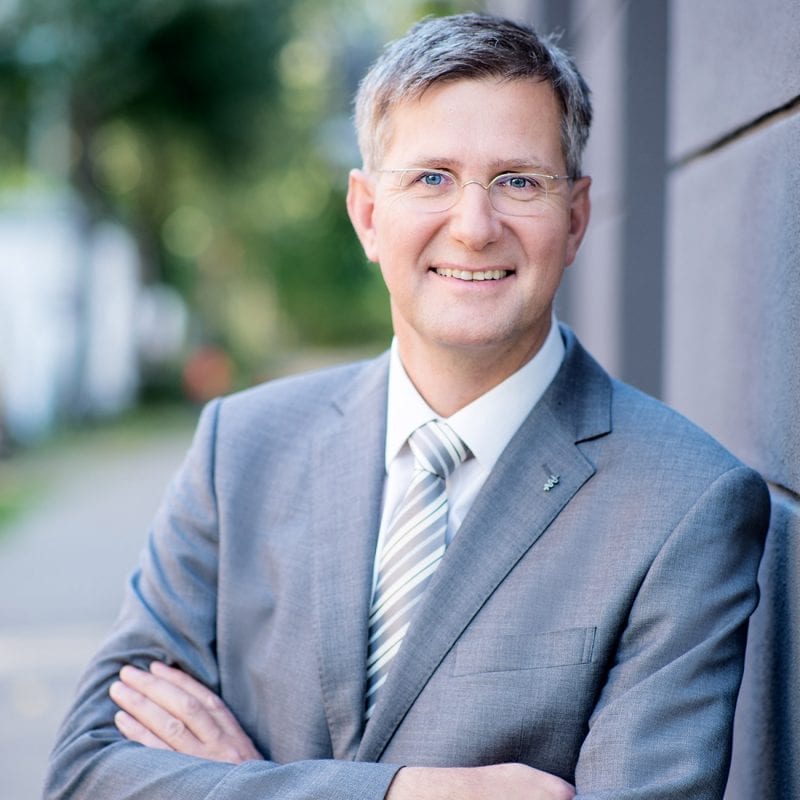 Dr. med. Jens Tülsner, MD
CEO and founder
After many years of work in hospitals (most recently as chief doctor of the Ruppiner Kliniken) and in the cruise industry (Medical Director, AIDA Cruises and VVice President "Medical", Carnival Maritime / Costa Group (Costa Cruises – AIDA Cruises – Costa Asia), Dr. Jens Tülsner founded Marine Medical Solutions in 2017.
More on the career path
Studies and specializations
Human Medicine, Humboldt-University of Berlin (Charité)
Health Care Management, Bochum University of Applied Sciences
Anesthesiology, special intensive care medicine, emergency medicine
Work experience
Broad experience in emergency medicine, anesthesiology, intensive care
Development and structuring of medical facilities on land
(central emergency room, outpatient surgery center, intensive care unit)
Chief physician for emergency and intensive care medicine (Ruppiner Kliniken)
Medical director, AIDA Cruises
Vice President "Medical", Carnival Maritime / Costa Group (Costa Cruises – AIDA Cruises – Costa Asia)
Other activities
Lectures and presentations worldwide
Teaching at various universities and academies
Language skills
German – Native language
English – Business fluent
Russian, Italian – Conversational
The heart and soul of every company are its people
That is why Marine Medical Solutions puts a particularly strong focus on finding and connecting with highly skilled people in the marine medical industry. To keep our organization as agile as possible, we build individual teams that are perfectly tailored to the requirements of your project.
Here we benefit in particular from the extensive network that we have built up over the years. This enables us to offer our customers outstanding consulting services for a wide variety of topics.
Ask for your non-binding consultation appointment now
Find out now how Marine Medical Solutions can support you in your challenges.
Schedule a meeting
Dr. Evelin Lieback
Studies and specialization
Human Medicine, Charite Berlin, Germany
Internal Medicine
Cardiology
Preventative Medicine
Sports Medicine
Social Medicine
Tropical Medicine
Professional experience
Consultant Cardiology (German Heart Institute, Berlin, Germany)
Medical Director Cardiology department Brandenburgklinik (Bernau, Germany)
Medical Director Cardiology Rehabilitation Clinic (Templin, Germany)
Ships Doctor on Cruise ships (Hapag Lloyd) and Expedition ships (Oceanwide Expeditions)
Memberships
American Heart Association
European Association for Cardiovascular Prevention and Rehabilitation
Expedition Medicine
German Society for Prevention and Rehabilitation
American Society of Echocardiographie
Language skills
German – Native language
English – fluent (Level C1)
Spanish - basic
Ramona Herrfurth
Nurse
Special expertise
Emergency Medicine
Anesthesia
Public Health
Ships newbuilds (medical facilities)
Intercultural Management & Communication
Health Psychology and -education
Project Management
Professional experience
Nurse (Emergency Department and Anesthesia)
Nurse on Cruise ships (AIDA)
Senior Manager Medical Services (AIDA Cruises, Carnival Maritime / Costa Group (Costa Cruises – AIDA Cruises – Costa Asia)
Project Management IT-Services, Asklepios Hamburg
Language skills
German – Native language
English – fluent (Level C1)
Sascha Burggraf
Nurse
Special expertise
Anesthesia, Intensive Care Medicine
Project Management
Medical Equipment and inventory management
Healthcare IT-Solutions
Professional experience
Nurse (Anesthesia and Intensiv Care Unit)
Nurse on Cruise ships (AIDA)
Manager Medical Services, AIDA Cruises, Carnival Maritime / Costa Group (Costa Cruises – AIDA Cruises – Costa Asia)
Project Management IT-Services, Asklepios Hamburg
Language skills
German – Native language
English – fluent (Level C1)
Cpt. Frank Uwe Rädler
Advisor Occupational Health and Chemical incidents
Studies and specializations
Maritime Transport Engineering/ Navigation at Rostock University
Qualified OHS expert
Internal auditor (Quality and OHS Management)
Professional experience
Worldwide naval experience on board container vessels
Vessel Traffic Service Operator and Manager for Nautical Affairs
Superintendent OHSAS (AIDA Cruises)
Head of OHS Department (Costa Group)
Technical Supervisory Officer acc. to German Social Law
CEO Maritime OHS Consulting
Language skills
German - Native language
English  - fluent (Level C1)
Russian   - A1
Dr. Anastasiia Vlasova
Studies and specializations
Human Medicine University of Belgrad and Odessa, Russian Federation
General Practitioner and Family Medicine
Neurology
Professional experience
GP Clinic
Emergency Department
Ships Doctor (Cruise, Expedition, Offshore)
Language skills
Russian – Native language
Ukrainian - Native language
English – fluent (Level C1)
German - basic
Silke Schatzl
Studies and specializations
Pharmacy
Travel Medicine
Palliative Care
Spezialist for dangerous goods in traffic
Professional experience
Lloyd Apotheke Bremerhaven - Shipping pharmacy and public pharmacy (Co-Owner)
Lloyd Oceanmed GmbH Bremerhaven (Co-Owner and CEO)
Public Pharmacies
Language skills
German - native language
English – fluent (Level C1)
Memberships
German Society for Maritime Medicine
Joachim von Pritzbuer, MD
born January 6th, 1968 in Bremen - Germany graduation: Medical School University Kiel (Germany)
1997
specialty: General Practitioner, Emergency Medicine,
Senior Ships Doctor
languages:
German, English
MMS target
medical care of off-shore crews
administration
Email:
von.pritzbuer@marinemedical.solutions
Bistra Tosheva
Sales Manager
Studies
Master in International Tourism, University of National and World Economy (Sofia, Bulgaria)
Master in Accounting and Control, University of National and World Economy (Sofia, Bulgaria)
Professional experience
Commercial Manager (SABRE Corporation)
Product Management and Customer Care (SABRE Corporation)
Sales Manager (Malev Hungarian Airlines)
Account Executive (Malev Hungarian Airlines)
Language skills
Bulgarian - native language
English - fluent
German – fluent